The Harmony Laws of Nature in Practical Application
Medical Resonance Therapy Music® is based on three decades of intensive research and developments in the Microcosm of Music.
This new branch of scientific medicine is objectively examined and clinically applied at state universities, research institutions and hospitals and clinics at home and abroad since 1989.

The positive effects of this harmonic holistic information medicine have been proven in many different ways.

Medical Resonance Therapy Music® is not music in the usual sense, and is therefore not used for entertainment, but purely for medical purposes.

As was documented on the last major international conference of the World Health Organization (WHO) on STRESS – "Society, Stress and Health" the music preparations of Medical Resonance Therapy Music® have proven to be objectively the most effective and economical preparations for the release of STRESS – 4-8 times as effective for the release of psycho-physiological manifestations of STRESS as a pharmaceutical preparation.

Deshalb zeigen sie auch bei allen STRESS-beeinflußten Krankheiten starke heilunterstützende Wirkungen.

The patient lets the music preparations concerning him / her take effect, at certain times – sitting or lying down, with closed eyes, most ideally with earphones, avoiding disturbances from outside.

There are:
Complete Programs
Advanced Programs
Basic Programs
individual CDs
The effects of the particular music preparation are achieved by its regular application, and the medical effect is reinforced by the combination with the other music preparations of Micro Music Laboratories® as part of the special listening plan.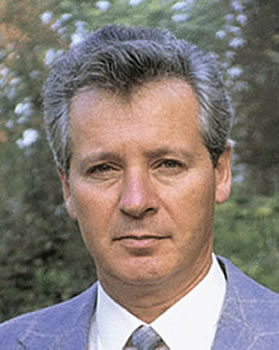 Prof. Dr. med. Alexander Reznikov
Department of Endocrinology of Reproduction and Adaption
Prof. Dr. med. Alexander Reznikov is a member of the Academy of Science of the Ukraine as well as of the Academy of Science of New York. He is one of the leading hormone researchers of the former Soviet-Union.
Since two decades he is the head of the laboratory for neurohormonal control of reproduction at the famous research Institute for neuroendocrinology in Kiew. This Institute is also research partner of the World Health Organisation (WHO). Professor Dr. med. Reznikov is author of several scientific books and a successful developer of drugs against cancer which yielded many high scientific awards and gave him an international reputation. He is also a visiting professor at the University of Dallas in the United States and the University of Toronto in Canada.
"A new kind of medical drug,
a mathematical, digital pharmaceutical
with a powerful effect of
harmonizing physiological processes."
"The interesting thing with Peter Hübner's Medical Resonance Therapy Music was that the results did not depend on the taste of the investigated persons. Even if they did not like the music the testable reactions of the body were nevertheless positive. A fact which confirms that this music reinforces the natural health improving processes in man by the way of resonance."

Prof. Dr. Ilya Prigogine
from the ULB
Université Libre and Vrije Universiteit in Bruxelles, Belgium, Nobel Laureate for Chemistry and an enthusiastic organ player.
"The influence of music on the brain – and from there on the entire human physiology, mind and psyche – seems to me to be one of the most important research fields of today, since medicine and education are both in urgent need of being able to create harmony in a person in an objective, scientific way.

Therefore I find the efforts of the classical composer and musicologist Peter Hübner – who follows the scientific, mathematical approach practiced by Pythagoras and followed on by Johannes Kepler – most interesting and worthwhile to be promoted from as many sides as possible."