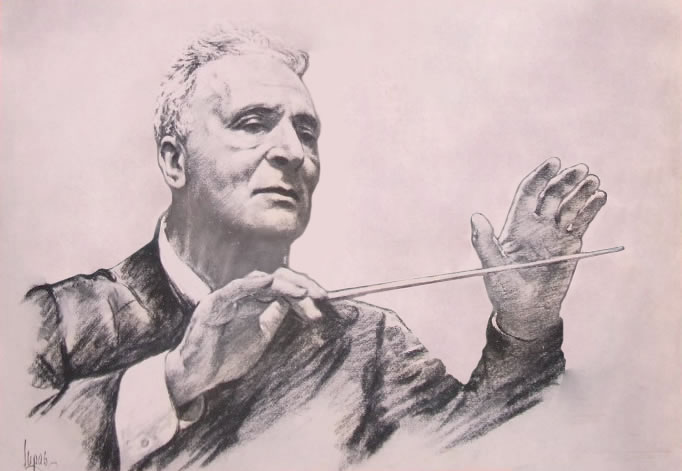 Bruno Walter
is one of the most important conductors of the 20th century: chiefconductor of the Leipzig Gewandhaus, chief conductor of the New York Philharmonic and permanent guest conductor of the Vienna Philharmonic.
"Two and a half millennia ago, Pythagoras proclaimed the doctrine of the harmony of the spheres. I have never seen this revelation to a high spirit only as the imaginative product of sublime imagination.
I believe that the great teacher of humanity was opened up to the primeval depths of nature in sound, that he really heard the harmony of the spheres – even if not with the physical ear ... We need have no doubt that Pythagoras, ... truly familiar with the planets and their orbits and devoted to deep spiritual research – ... that such a highly inspired spirit was inclined to hear harmony of the spheres with the inner ear and to experience it as a soul-moving event. If the vibrations of that primordial music could not communicate to any physical ear, we may well ascribe to the more highly organized nature of Pythagoras the gift of clairaudiemce for the sounding of the spheres".
Bruno Walter